Confira o video do Bill Gates mostrando seu talento como DJ em programa de TV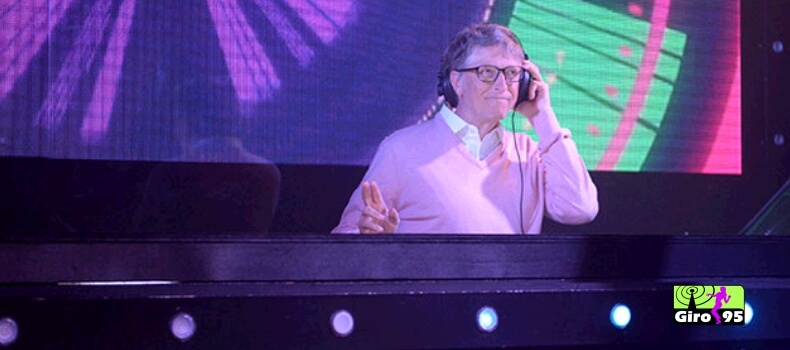 Por Izaias Lopes:
Bill Gates apareceu em uma performance um tanto ousada no programa The Tonight Show, do Jimmy Fallon. Conforme pode ser visto no vídeo disponível no final desta matéria, o magnata foi ao programa de TV norte-americano para promover sua organização de caridade chamada "GatesLetter.com", e entrou na brincadeira em um quadro para criar um vídeo criativo de uma performance sua como DJ.
No The Tonight Show, Bill Gates, acompanhado de sua esposa Melinda Gates, foi questionado pelo apresentador Fallon, sobre o que seria capaz de fazer para que sua organização se tornasse ainda mais conhecida. Em resposta, Gates disse que ele e sua esposa fariam qualquer coisa. Logo, a partir daí, a ideia de produzir um vídeo engraçado e criativo, com direito até a dublês, aconteceu.
Juntos, no palco do programa, Gates, sua esposa e o apresentador Fallon assistiram ao resultado final do vídeo, no qual o fundador da maior empresa de software do mundo aparece tocando e agitando um público aparentemente bastante eufórico e alegre.
Fonte: www.phouse.com.br