Torneio beneficente de futebol reúne grandes DJs em Los Angeles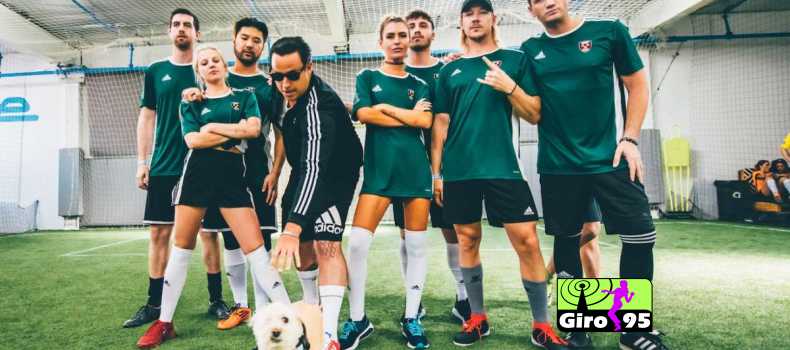 (Por:Phouse) Segunda edição da Copa del Rave vai rolar no final de outubro.
Leia Mais:
Problemas de saúde mental levam djs a se afastarem dos palcos
No dia 24 de outubro, das 15h às 22h, ocorrerá no Evolve Project, em Los Angeles, a segunda edição da Copa del Rave, torneio de futebol que reúne grandes nomes da cena eletrônica para arrecadar fundos para instituições de caridade.
As equipes participantes representam algumas das maiores organizações da indústria eletrônica. São elas: Red Light Management (campeã do último torneio), 2+2 Management, Infamous, Liaison, Mad Decent, Future Classic, Beatsource, Live Nation, Native Instruments e Three Six Zero.
A primeira edição, realizada em abril, reuniu artistas do porte de Diplo, The Chainsmokers, Borgore, Cedric Gervais, Wax Motif, Chris Lorenzo e Ardalan (um dos idealizadores), entre outros. Além deles, também participaram membros dos bastidores das empresas e a skatista brasileira Letícia Bufoni.
O evento arrecadou cerca de 12 mil dólares que foram destinados às iniciativas VH1 Save the Music e ao Beats in School. Na edição de outubro, o dinheiro arrecadado irá para a MusiCares, instituição que ajuda músicos em momentos de dificuldades financeiras, médicas e pessoais. Para a segunda Copa del Rave, já foram confirmados Diplo, Adarlan e o produtor britânico Totally Enormous Extinct Dinosaurs.
Os ingressos para assistir aos jogos estão disponíveis pelo Ticket Fairy.
Fonte: www.phouse.com.br