Linkin Park faz show em homenagem a Chester Bennington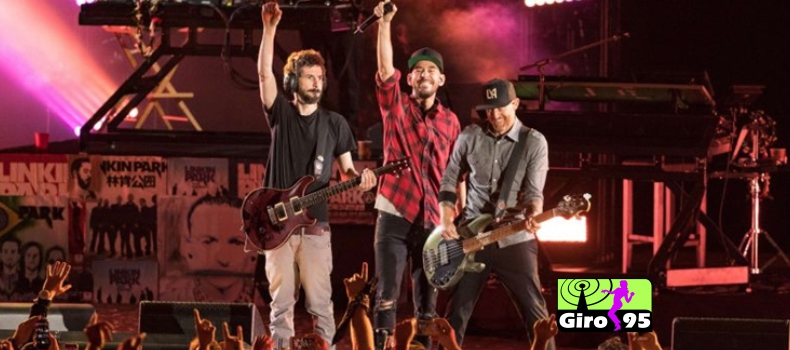 (Por:Damy Coelho)A banda Linkin Park, realizou um show em homenagem ao músico nesse sábado (28/10), em Los Angeles.
Leia Mais:
Vocalista do Linkin Park Chester Bennington, é encontrado morto
O primeiro show do Linkin Park sem Chester Bennington prometeu ser emocionante do início ao fim. E, de fato, desde o começo o show organizado em tributo ao vocalista, os fãs foram presenteados com uma apresentação simples e belíssima.
Sem demagogias e em tons de reverência, um a um, os convidados do Linkin Park – todos amigos próximos dos integrantes, inclusive de Chester – tocaram o repertório que marcou uma geração: In The End, One Step Closer e as mais recentes, Heavy e One More Light – todas em versões fiéis às originais.
Na primeira delas, Numb, a banda tocou apenas o instrumental. Quando um holofote se acendeu em meio à escuridão e brilhou sobre o pedestal enfeitado por flores enquanto o instrumental avançava, a plateia entendeu que seria a primeira "participação especial" da noite.
Os primeiros versos foram cantados baixinho pelos fãs, em um dos momentos mais emocionantes da apresentação.
O mesmo aconteceu na hora de relembrar o primeiro hit da banda, In The End – as partes cantadas por Chester ficaram a cargo dos milhares de fãs presentes no Hollywood Bowl.
A apresentação ainda contou com um depoimento emocionante da viúva de Chester, Talinda Bennington, e com um Mike Shinoda visivelmente emocionado conduzindo a cerimônia em homenagem ao amigo.
No fim, foi uma belíssima homenagem a um ídolo talentoso que, com seus vocais impressionantes, se tornou uma voz de sua geração.
Fonte: www.cifraclubnews.com.br