Nicky Romero revela ter musicas não finalizadas de Avicii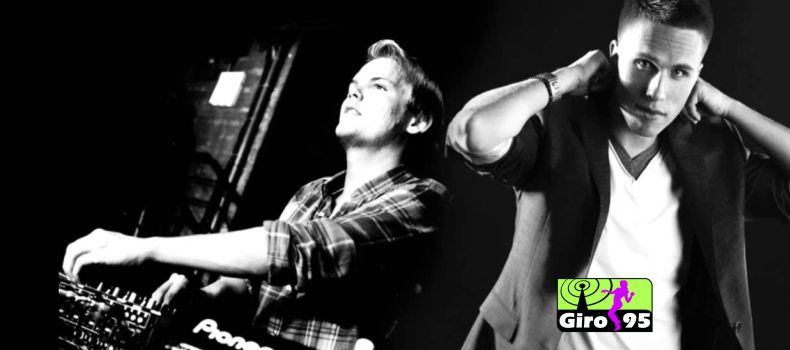 (Por:Phouse Staff) Nicky diz ter posse de "duas pastas" carregadas de demos.
Leia Mais:
DJ e produtor Avicii morre aos 28 anos
Em uma entrevista para a 987 FM, de Singapura, Nicky Romero revelou ter uma quantidade impressionante de músicas não finalizadas de Avicii, guardadas por ele em "duas pastas" em seu computador. Romero, porém, revelou estar bastante dividido em relação a mexer no material.
"Eu realmente tenho duas pastas cheias de músicas do Avicii, algumas que eu deveria trabalhar em cima. Fui perguntado por algumas pessoas se eu gostaria de produzi-las, de repente lançá-las em uma collab. Mas eu não sei se é moralmente correto trabalhar em músicas que o compositor original não aprovou", declarou. "Eu sei que o Avicii era um perfeccionista, e eu meio que me sinto mal se lanço algo sem saber se ele gostaria disso. É isso o que tem me segurado, por respeito a ele."
Veja o trecho da entrevista postado no Twitter do entrevistador Joakim Gomez, que agradeceu o artista por responder sinceramente a uma pergunta delicada como esta:
It's never easy talking about a friend/brother who is no longer around.

I'm tweeting this to sincerely thank @nickyromero for answering this question about @Avicii with a heartfelt statement and such honesty.#NickyRomero #Avicii #UltraSG @ultra pic.twitter.com/QUxiIpKe2U

— Joakim Gomez (@JoakimGomez) 25 de junho de 2018
Em maio, no festival holandês Kingsland, Romero tocou uma dessas músicas não lançadas: "Heaven", com os vocais de Chris Martin, do Coldplay.
Fonte: phouse.com.br