Taylor Swift vai a tribunal contra DJ, Vítima de assédio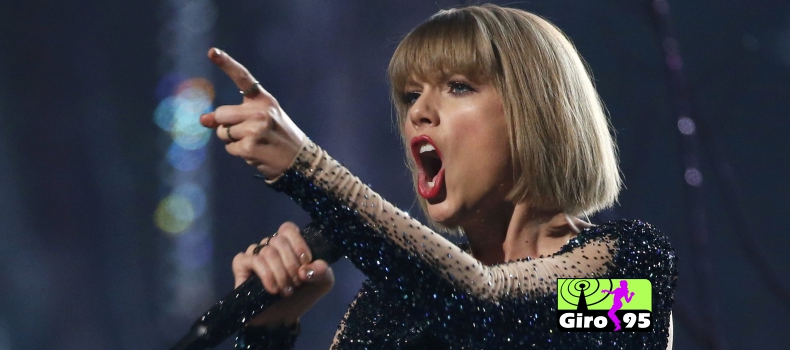 (Por:Agencia EFE)Taylor Swif e o DJ e radialista trocam acusações desde 2013. Ela diz que ele colocou a mão embaixo de sua saia e ele nega.

Taylor Swift canta 'Out of the Woods' no Grammy (Foto: Mario Anzuoni/Reuters)
O julgamento de Taylor Swift contra um apresentador de rádio, David Mueller, a quem acusou de tê-la tocado de forma inadequada em um encontro em 2013, começou nesta segunda-feira com a seleção do jurado federal em Denver, nos Estados Unidos.
A ação procura concluir uma série de acusações trocadas entre Swift e Mueller desde que eles, que se apresentaram hoje ao tribunal, se encontraram em uma sessão de fotos antes de um show da cantora em Denver em 2013.
Mão por debaixo da saia
A estrela do pop, de 27 anos, acusou o DJ e locutor de rádio de ter colocado a mão por debaixo da sua saia, enquanto este tachou esta acusação como "falsa".
Mueller, de 55 anos, foi demitido dois dias após ser acusado por Swift.
"A senhora Swift declarará no julgamento que Mueller 'pôs sua mão sob o seu vestido e agarrou seu traseiro'", detalha a petição judicial apresentada perante a Corte do Distrito de Denver.
Swift, que vendeu mais de 40 milhões de discos no mundo todo, declarou que "não foi um acidente, foi totalmente intencional". "Nunca estive tão segura de nada na minha vida", assegurou a cantora.
Mueller solicitou uma compensação de US$ 3 milhões por danos e prejuízos, enquanto a estrela do pop anunciou que doará o US$ 1 milhão que solicita, caso saia vitoriosa, "a organizações de caridade dedicadas a proteger mulheres de atos similares de assédio sexual".
No julgamento, que gerou grande expectativa entre os fãs da cantora e pode durar duas semanas, se espera que Swift e Muller testemunhem a partir de amanhã no tribunal.
A intérprete de sucessos como "You Belong with Me" e "Shake it off" foi a cantora mais bem paga de 2016, com US$ 170 milhões, e obteve 10 prêmios Grammy.
Fonte: g1.globo.com